Highlighting RESI Leaders
Fulfilling the RESI Program vision that people of all communities have a visible leadership role.
Katrina Blair
I am the Co-Founder Alpha Behavioral Counseling Center and Omega Mental Health (Non-Profit). I am a Licensed Marriage and Family Therapist with more than 20 years of experience in the field, also a EMDR Certified Therapist, and Consultant in Training.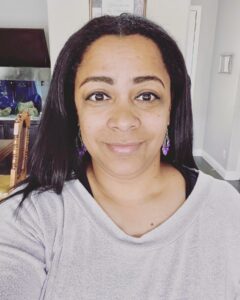 How do you see yourself as a leader in the EMDRIA Community?
With my current leadership roles within my businesses, and my experience with being a person of color I feel I can help advocate for those in the EMDRIA community.
Also sharing my experiences to encourage folks to continue to get certified, and beyond with EMDRIA.
Tell us about you and your intersection identities.
I am African American, Portuguese, and Italian. I have had great opportunities, and challenges as a person of color personally and within the field. I continue to learn more and more each day using my cultural lens. I am also a Christian Therapist and use my faith daily to help guide me.
What is one of your favorite stories of success when using EMDR as a therapist.
When I heard from a former client that they were triggered, and they remembered the skills learned in EMDR and felt less triggered and threatened. They were able to stay calm and handle the situation.
Tell us about your journey of becoming an EMDR Therapist.
My journey began back in 2015 with my first EMDR training. I took the training and continued to grow and took my time to become certified, and now a consultant in training. After my training, I have encouraged many others in my clinic, and outside of my clinic to get trained, and some became certified as I believe and see the evidence of EMDR and how it works. After becoming certified during the pandemic, I most recently started my consultant in training. I am enjoying continuing to learn and consult with others while giving back to others through my learning.